Mechatronics technician apprenticeship
During your training as a mechatronics technician, you will personally be in charge of machines. From mechanical production, to electronics, to maintenance, you are familiar with every screw and are something like the machine's doctor.
Job profile
Process mechanical parts and components
Perform maintenance on and optimize injection and blow molding tools
Analyze, contain and eliminate faults in technical systems
Produce and procure spare parts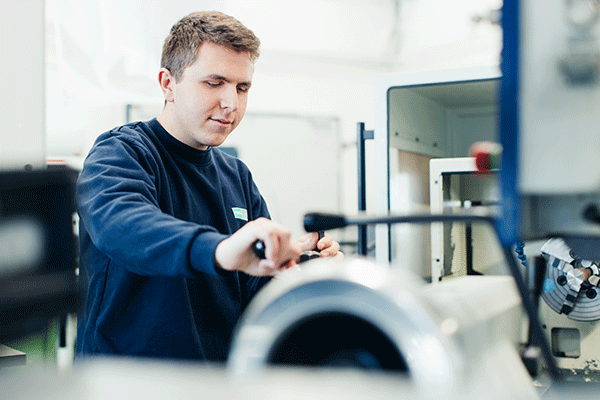 Requirements
Are you good with tools and technology in general? Our equipment and machines are always in working order because you and your team take care of them! Your duties will include maintaining and repairing the machines' mechanical and electrical components.
It is important that you have completed your 9th year of school by the time you start your apprenticeship. However, your previous educational or professional background is irrelevant – you would be welcome to join us. We look forward to receiving your application!
Duration of apprenticeship
Reasons for completing an apprenticeship at FRIES
FRIES Plastics Technology
For the attention of Michael Berchtold
Training Manager
Schützenstraße 19
6832 Sulz – Austria