Plastics process technician apprenticeship
Your training as a plastics process technician is very similar to that of a plastics technician. Nevertheless, it differs in its duration, which is only 3 years instead of 4, and in the depth of the training content. In addition to the production of our sustainable reusable solutions, the focus of a plastics process technician apprenticeship is also on the processing and shaping of plastics. After production, you will inspect the products and, if necessary, correct production errors.
Job profile
Understand product drawings and technical documentation
Select and prepare plastics
Oversee the technical processing of plastics
Manufacture all products made of plastic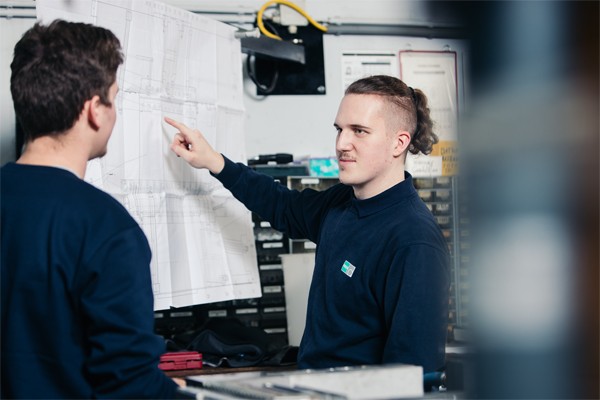 Requirements
Are you interested in the correct handling of plastics and want to join us in discovering different ways of reusing them? As a plastics process technician, you will learn a lot about plastics and how to process them using high-tech processes. Are you good with tools, flexible, and enthusiastic about big machines? Then you are the right candidate for us!
Duration of apprenticeship
Your apprentice salary
Above-average remuneration according to the chemical industry collective agreement (as of 05/2023)
FRIES Plastics Technology
For the attention of Michael Berchtold
Training Manager
Schützenstraße 19
6832 Sulz – Austria
Above-average remuneration according to collective agreement
1. Apprenticeship year €1,145.50
2. Apprenticeship year €1,432.00
3. Apprenticeship year €1,718.00