Plastics technologist apprenticeship
During your training as a plastics technologist, you will learn a wide range of techniques used in the development of sustainable reusable solutions. For example, you'll learn the extrusion blow molding process or injection molding process. Sounds complicated, but it's not. Among other things, you will produce the well-known printed cups in which drinks are served at concerts, festivals and soccer matches.
Job profile
Product development and project management
Strong understanding of work drawings and technical documentation
Selection and sourcing of raw materials
Supporting technical processes
Production of technical products from plastic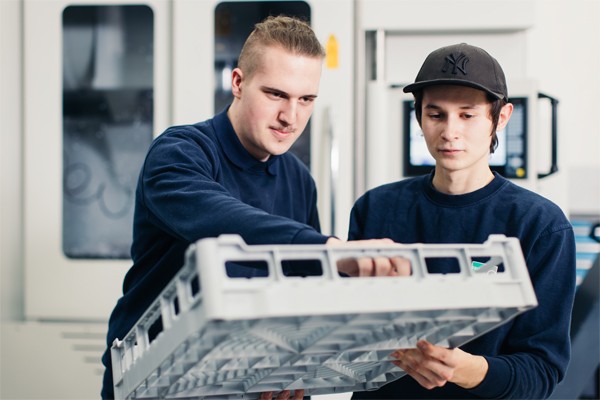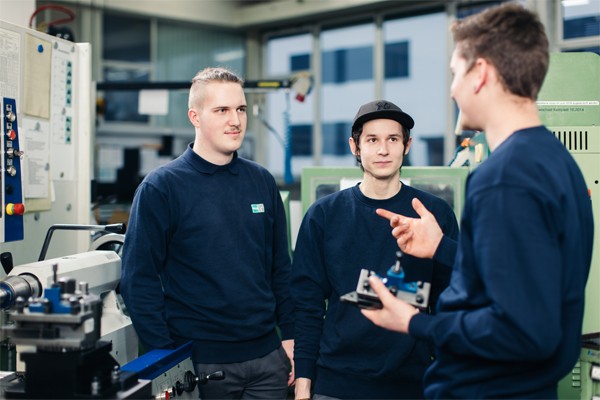 Requirements
Are you fascinated by plastics and high-tech and do you like to try out new things? Plastics technologists are not only experts in dynamic plastics processing, they also optimize manufacturing processes and are responsible for high-quality products.
Graduation from 9th grade
Duration of apprenticeship
Steyr
(Vocational school)
Fries Kunstofftechnik GmbH
For the attention of Michael Berchtold
Training Manager
Schützenstraße 19
6832 Sulz – Austria