FRIES Kunststofftechnik offers the following apprenticeships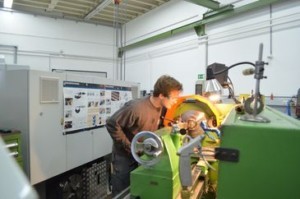 TOOLMAKING ENGINEER
JOB PROFILE
Processing of mechanical parts and components
Maintenance and optimizatino of injection and blow molding tools
Manufacturing of spare parts and tool components
Analysis, identification and elimination of tool errors, defects and damage.
REQUIREMENTS
Everything that moves awakens your interest and you are very handy. Toolmaking engineers are specialists who modify and service tools according to the schedule and create production programs for CNC systems on their own for spare parts production. Toolmaking engineers are responsible for the functioning of tools and mechanisms from the start. If errors or damage occur, they ensure prompt rectification.
DURATION OF APPRENTICESHIP
3.5 years, Bregenz Vocational School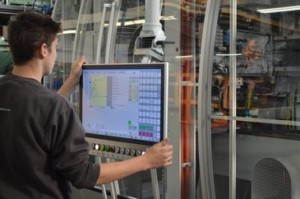 PLASTICS SHAPER
JOB PROFILE
Understanding of blueprints and technical documentation
Selection and preparation of raw and other materials
Processing of plastics with and without chipping
Manufacturing of products from plastic using appropriate processing techniques
Surface finishing
REQUIREMENTS
You like to turn new things into reality, you are flexible and computer-savvy. Today, plastic is one of the most important materials and it continues to become more and more versatile and efficient. Plastics shapers have broad and varied knowledge about material and plastic processing, tool and machine handling, injection molding and computer technology. You set up the machines and systems for plastics processing, optimize production flow and are in charge of product quality.
DURATION OF APPRENTICESHIP
3 years, Steyr Vocational School (taught in blocs)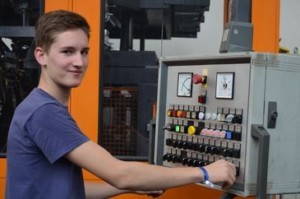 PLASTICS ENGINEER
JOB PROFILE
Product and production development
Understanding of blueprints and technical documentation
Selection, preparation and procurement of raw materials
Processing of plastics and semi-finished plastic products
Manufacturing of all products made of plastic
Surface finishing
REQUIREMENTS
You are fascinated by plastics and hi-tech, you like to try new things and are a team player. Plastic processing is characterized by a dynamic development of machines, tools and materials. Plastics engineers are responsible for high quality plastic products. You have all the knowledge and skills in plastics engineering. In addition, you apply your in-depth knowledge in production/manufacturing development and production management. You are responsible for the optimization of production processes.
DURATION OF APPRENTICESHIP
4 years, Steyr Vocational School (taught in blocs)