HOST Mailand
– Hall 11/Stand L12 9P
20 – 24 October, 2017 – Mailand, Italy
Alles für den Gast – Hall 10/Stand 923
11 – 15 November, 2017 – Salzburg, Austria
Intergastra – Hall 5 /5P37
03 – 07 February, 2018 – Stuttgart, Germany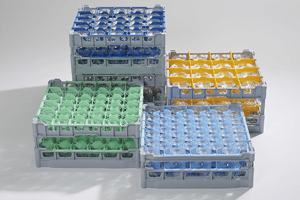 Two additional extenders are now available for the Clixrack system of the fries-rack range. Extender P can be used for glass heights of up to 245 mm. Extender S can be used with our 500×500-mm racks for glasses of up to 115 mm and with our 600×400-mm racks for glass heights of up to 145 mm.
The new additions mean there are now 8 extenders in total for rack sizes 500×500 mm and 600×400 mm. For more information on the possible versions, please refer to our brochures.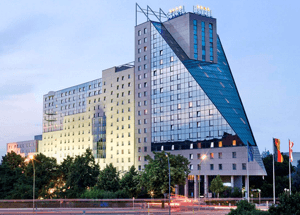 Fries is supplying the Berlin-based conference and event hotel Estrel with more than 1400 dishwasher and storage racks. With over 1300 beds, the Estrel is the largest hotel in Europe. Usually,
these kinds of order involve between 30 and 40 commercial dishwasher racks. Fries is
the European market leader for commercial dishwasher racks. www.estrel.com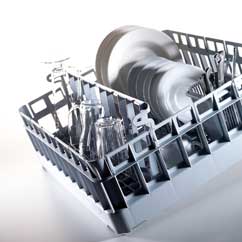 Another product has been added to the Fries Rack System range:
Basys R500 basic rack with an option to install terrace glass inserts GR500.
All the benefits of the new Basys R500 basic rack can be found in the product information sheet