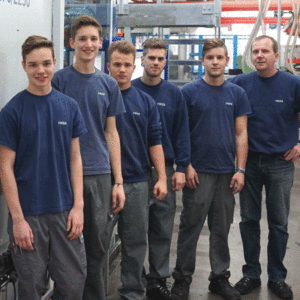 Take off into your future!
We are an outstanding training company and will train you to become a highly qualified employee. The skilled worker training offers you outstanding oppoertunities in your carreer.
We provide a wide range of tasks, the opportunity to be productive in an innovative environment, and variety through rotations in different departments. This makes the apprenticehips exciting and you will learn many new things. Along with personality development & outdoor activities, we will also offer you a great work environment and personal support during your apprenticeship. Apply now! We look forward to hearing from you!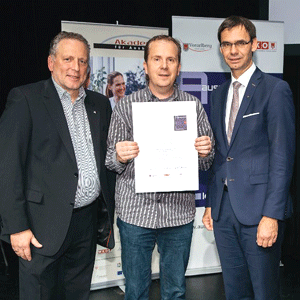 Outstanding training company
We set high quality standards for the training of apprenticeships, investing in the future of our new employees. Currently, we are training seven apprentices at our main site in Sulz in the fields of metal technology/toolmaking technology and plastics technology.
In 2013 and 2016, we successfully received the certification as an "Outstanding Training Company". The importance of the apprenticeship training is reflected both in the distinction as an "Outstanding Training Company" and in the outstanding performance of the apprentices in various competitions. We are proud of our apprentices.